Commercial, Industrial & Domestic Window Cleaning
Welcome to our website
Monday - Saturday
8:00AM – 4:00PM
Our Location
50 Rose Drive, Walsall WS8 7EE

Commercial
Office buildings
Using the latest in window cleaning techniques and specialist equipment, we can offer a highly competitive quote.

Industrial
Factories & Units
If you're looking for an affordable, safe & professional window cleaning team that you can rely on, we won't let you down.

We offer a professional finish using new technology such as the Reach & Wash System plus traditional cleaning methods.
Please call us for a free friendly no obligation quote on 01543 375885
Based in Aldridge, we provide professional window cleaning services for commercial and residential clients in Walsall and all the surrounding areas throughout the West Midlands. We offer a full range of cost-effective cleaning services which are completely adaptable for all of your window cleaning requirements – whether in the office or at home. Use K and V Berry as your flexible and reliable cleaning service contractor and you will receive a guaranteed, quality window cleaning service from experienced professionals.
Established in 1988, K and V Berry continues to be a growing property cleaning service. At K and V berry, we maintain a very strong and proactive relationship with our clients. We have built a powerful reputation as one of the finest window cleaning companies in the West Midlands having served our clients for over 20 years.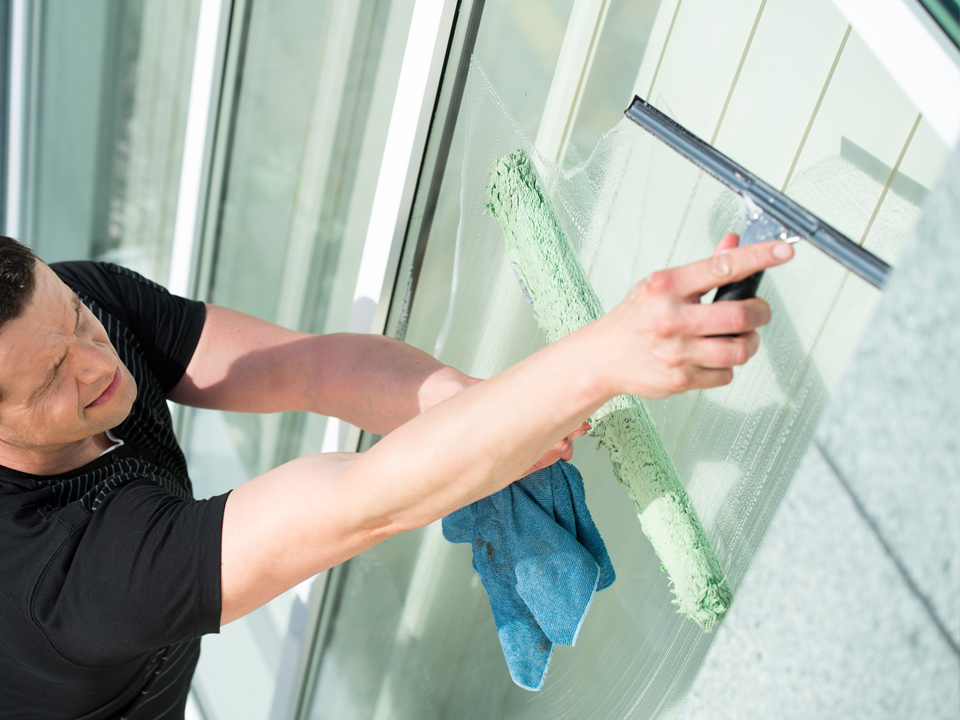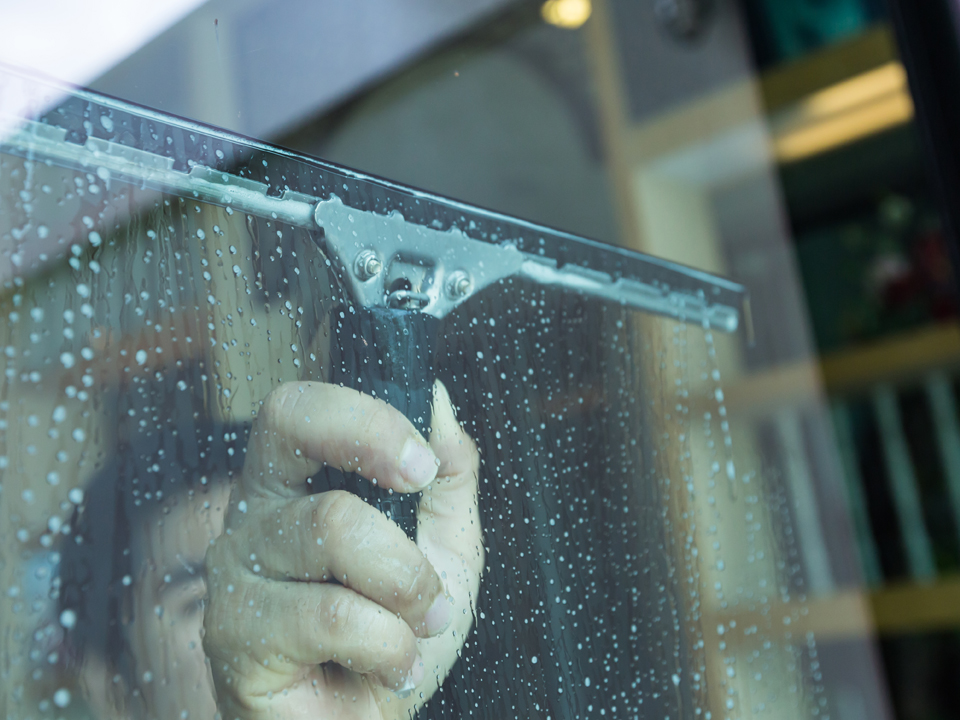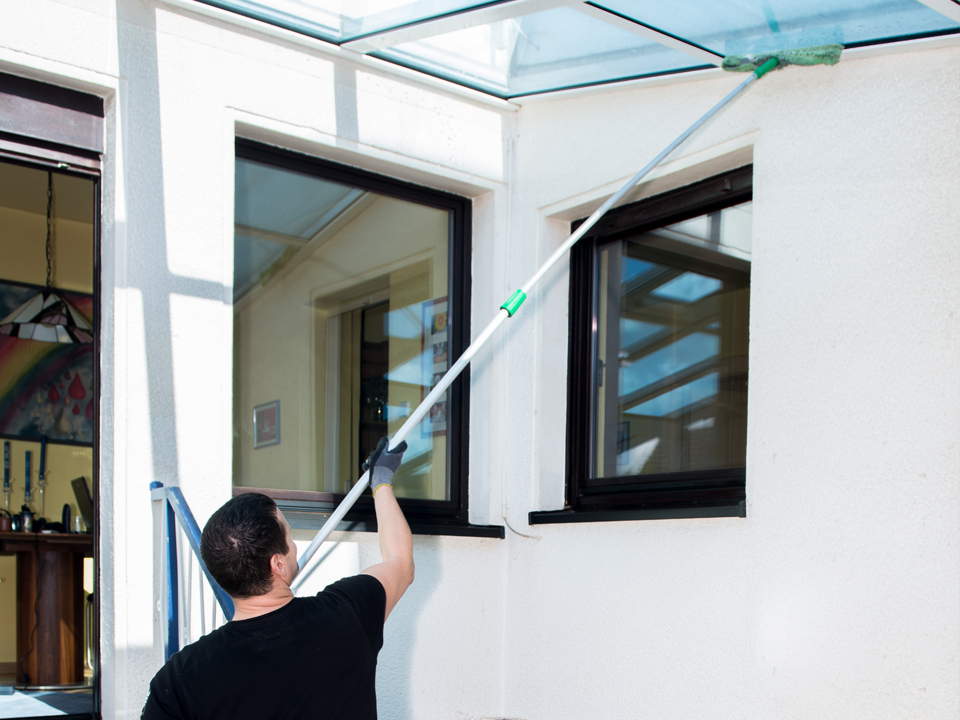 Commercial and Industrial
We have the equipment, skills and personnel to cater to all of your professional needs. No job is too big or small and we are happy to provide the reliable window cleaning services that your company needs.
Domestic
K and V Berry window cleaners are a local family business proudly run by a father and son team. In addition to servicing the Aldridge/Walsall area we also provide services in Brownhills, Cannock, Sutton Coldfield, Lichfield, Bloxwich Tamworth, Birmingham and all surrounding regions. Our residential service provides a very cost-effective way to have your windows cleaned. Since our company formation in 1998, we have grown to become the referred, trusted and recommended company for window cleaning services.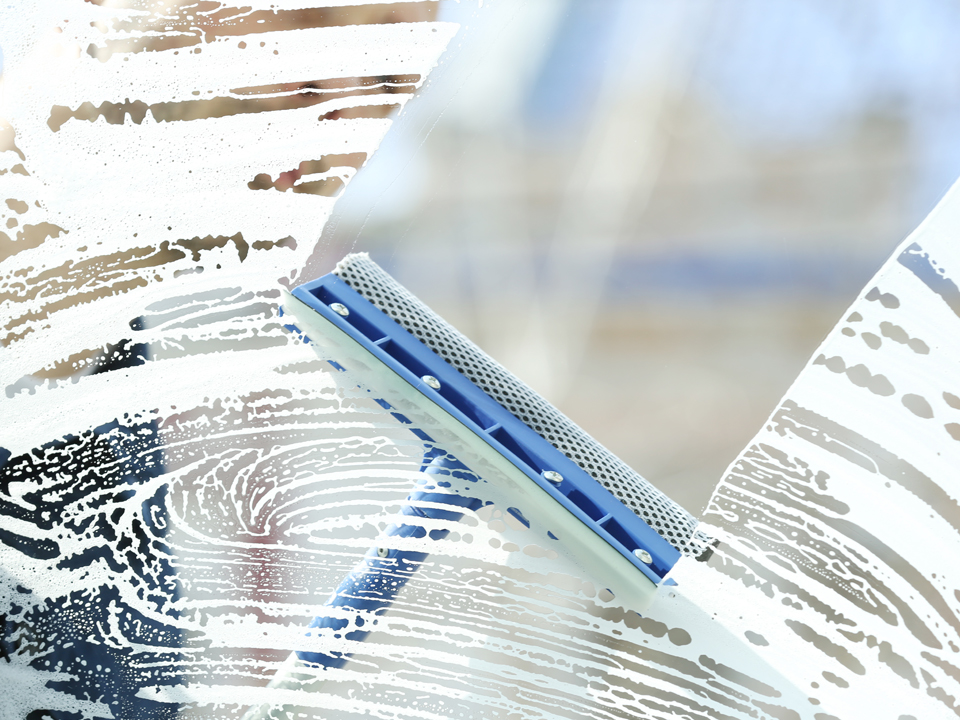 Reach and Wash
With our revolutionary new 'Reach and Wash' system, we are able to access the most difficult of places with relative ease. With its telescopic poles and water pump system, we are able to offer one of the most cost effective cleaning methods while producing the absolute best results.
Importantly, it is a very safe method of window cleaning and fully compliant with modern commercial Health & Safety guidelines, especially since it can be operated from the ground eliminating the need for ladders or cherry pickers. All our Window Cleaners are fully trained on the system, giving you total and complete peace of mind.
The Reach and Watch system can reach up to 55 feet, which is about 5 floors. Now, our staff can reach the most inaccessible of places and the system can also be used for other surfaces aside from windows, such as facades, glass roofs, panelling and cladding.
Gutter/Cladding/Soffit & Fascia Cleaning
Take the hassle out of clearing your gutters with the Skyvac
Gutter clearing is an essential part of building maintenance and blocked gutters can cause big problems. But difficult access to gutters has long been a problem for maintenance, where there is insufficient space to erect ladders safely.
The Skyvac system uses carbon fibre poles that can reach up to 12 metres/40ft high to clean gutters from ground level; with 3 industrial strength vacuum motors. It will easily lift moss, leaves and debris from the gutters. A wireless camera mounted on the top of the pole sends real time video to a monitor viewed by the operator. This allows our operatives to clean the guttering safely and efficiently.
The Skyvac removes the risks of 'working at height'. Statistically, working at height is one of the biggest risks in industrial fatality rates and therefore Skyvac provides a safer alternative.
Why use Skyvac?
Cost Effective
Reduces the requirement for expensive access equipment.
No Mess
Sucks gutters clean using wet and dry vacuum.
Perfect for hard to reach areas
Perfect for difficult to reach areas such as over conservatories.
Reduces Risk
Minimises the need to work at height.
Precision Cleaning
On-board cameras operated by skilled and professional operatives.
For further information on the Skyvac or any of our other services please don't hesitate to get in touch with our friendly, local team.
HEALTH AND SAFETY
As with all modern businesses, K and V Berry Window Cleaners are very committed to current Health and Safety regulations. All of our staff are fully trained and ready to identify any safety hazards and react accordingly.
We are constantly reviewing our operating practices and ensuring all staff are as well trained as possible. With many years in the business we are very proud of our reputation, professionalism and all-around safety. Risk assessment is carried out by qualified individuals before any job is commenced, to ensure the safety of the job and individuals involved. Additionally, all staff are put through full training programmes and attend safety workshops to ensure they are aware of all safety requirements.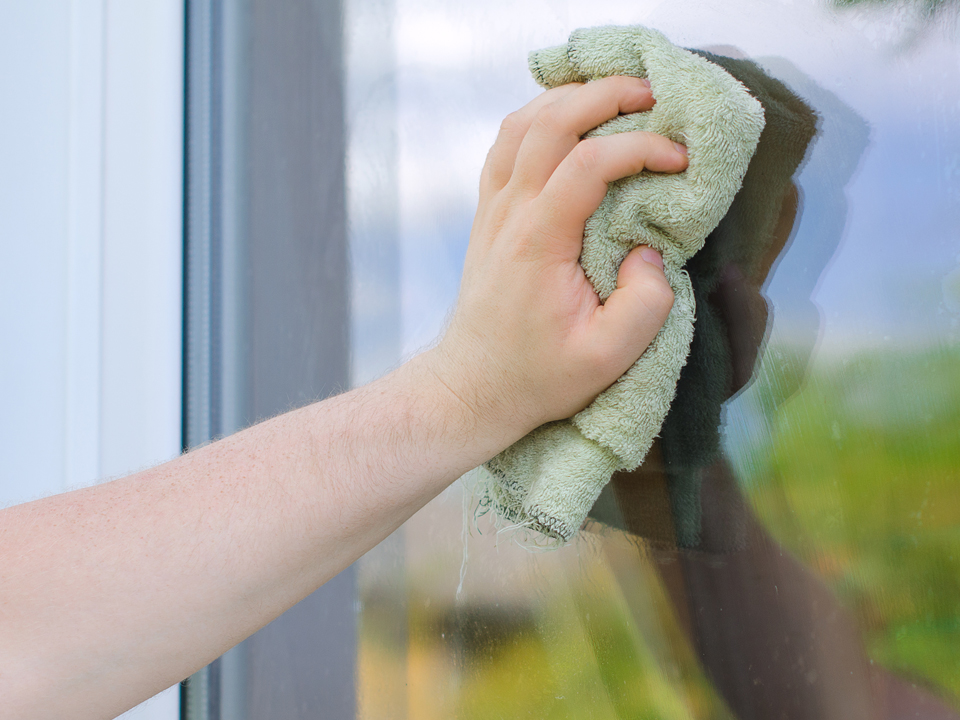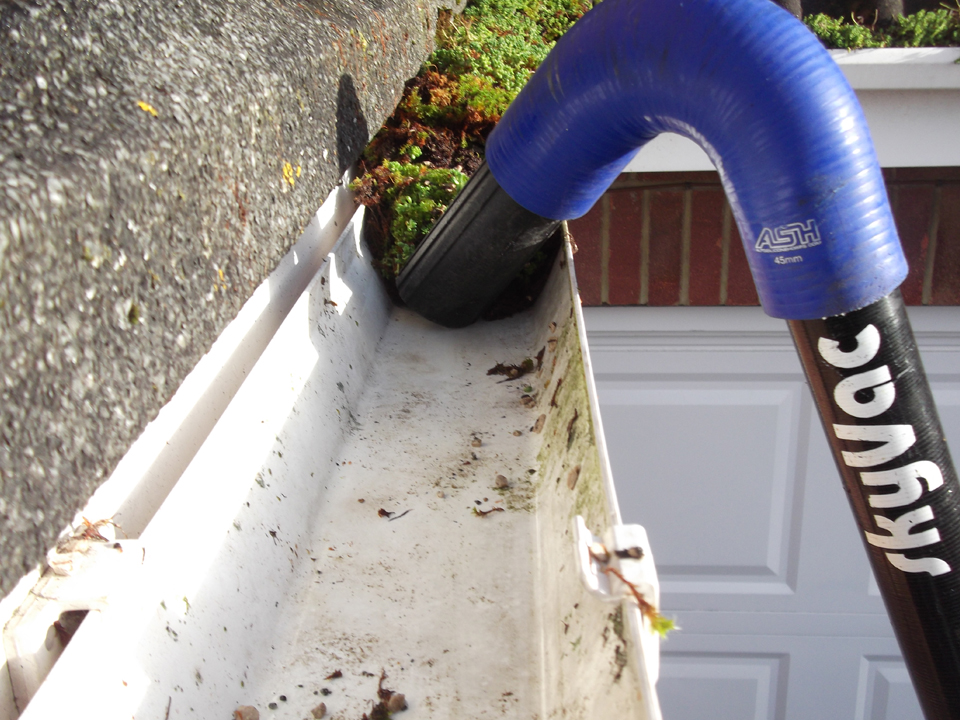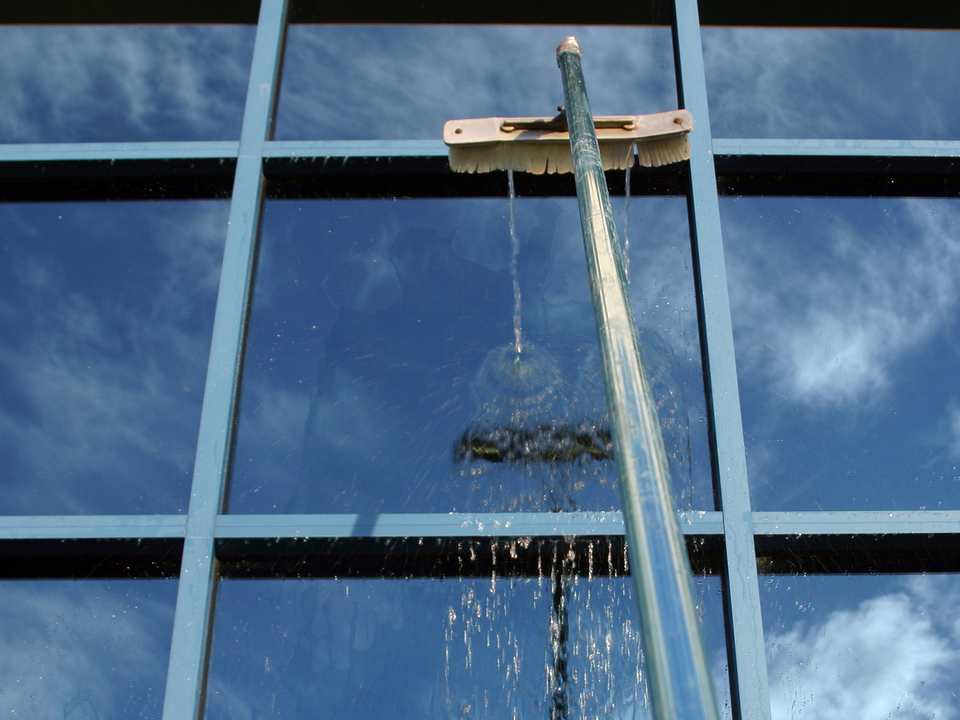 K and V Berry have been providing window cleaning services to our office for over four years..We have found them very reliable, efficient, diligent and very responsive to our needs in all our dealings with them. We would have no hesitation in recommending them

Steve and his team at K and V Berry have been cleaning our windows now for a number of years. They are professional, reliable and friendly – and nothing seems to be too much trouble. Would thoroughly recommend for anyone looking to use their services.
Get A Free Estimate Today! – Quick Form
For a free quote on any of our services including commercial, industrial or domestic window cleaning, cladding cleaning, fascia/soffit cleaning or guttering cleaning please don't hesitate to contact us.
Our Location
50 Rose Drive, Clayhanger, Walsall WS8 7EE